Here you can find examples of culture and history tours in Porkkala Parenthesis. There is suitable program also for children! Would you like to have a quote? Please send your inquiry through Plan your day page or send us e-mail to myynti@porkkala.net – we'll contact you as soon as possible!
Aleksis Kivi's Siuntio Sightseeing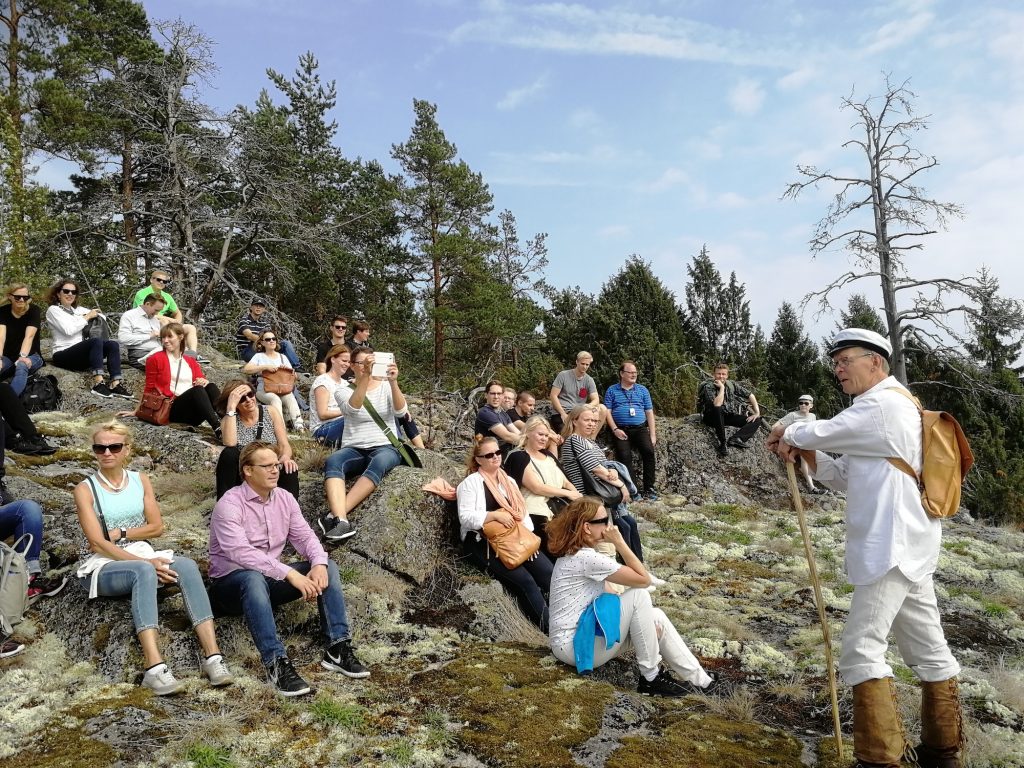 Finland's national poet and writer Aleksis Kivi lived at Fanjunkars, a house in Siuntio owned by Charlotta Lönnqvist, from 1864-1871. She gave him both a home and a place with the peace he needed to work. Kivi had become familiar with Siuntio when he stayed with his brother in Purnus in 1857-58 and spent the majority of his most productive years as a writer at Fanjunkars. He wrote Seven Brothers, his most famous work, while living there, revising the book three times.
This sightseeing tour includes visits to the recently-renovated Fanjunkars and Sjundby Manor, where Charlotta Lönnqvist was working as a chef for the nobel family. After a guided tour of the manor, there's a tasty lunch in the estate granary.
Afternoon coffee will be served with Aleksis Kivi's name day pastry, a delicious traditional bun, called 'A-vehnänen'. After coffee break we will walk with the guide 'in the footprints of Aleksis Kivi' to the top of Flaggberget, where the locals used to celebrate midsummer and whitsunday by burning bonfires and dancing. Even Aleksis Kivi took part in these celebrations. He also used to climb the hill and sit behind a certain rock worrying about the downhill of his life…
Along the tour you will hear more interesting facts and stories about Finlands national author, and perhaps we even get to meet 'him'…
---
Culinary Tour of Kirkkonummi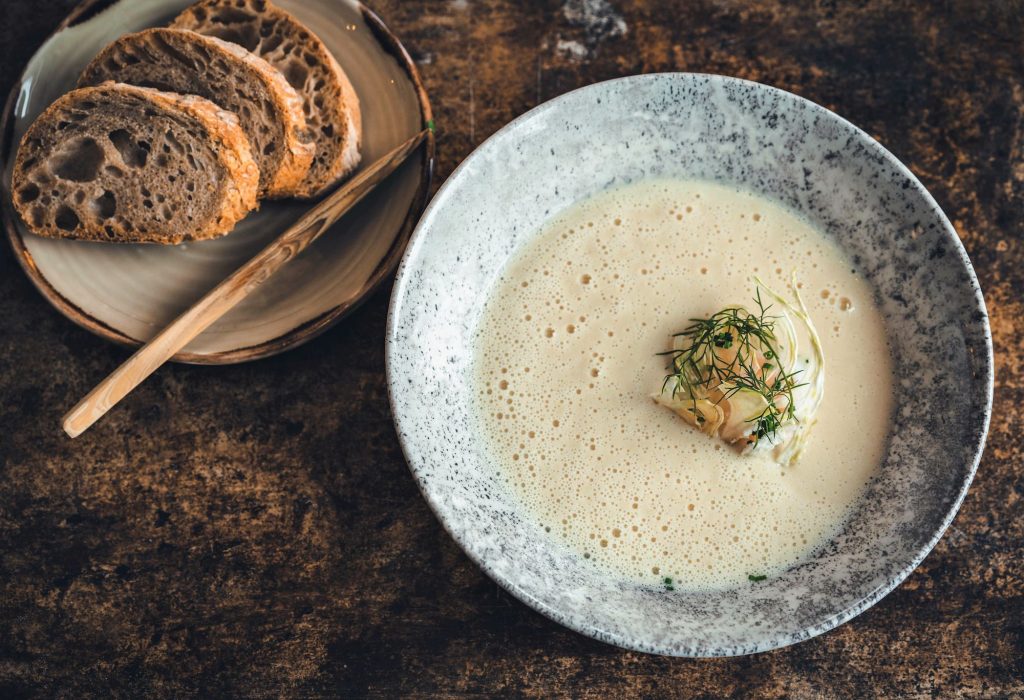 We start this culinary treat by enjoying a refined appetizer at Långvik Bistro. This seaside convention and spa hotel offers luxury wellness facilities, high-quality accommodations and sophisticated restaurant services.
The journey continues to Bistro O mat, where we are been served a delicious main course that is both beautiful to look at and most savoury to enjoy. Carefully prepared delicacies are made of fresh seasonal ingredients. Bistro O mat is centrally located in the center of Kirkkonummi.
The Majvik Convention and Congress Hotel offers us a dessert. The choice is yours whether to end the day with a delicious treat in the Restaurant, which offers spectacular views of nature, or in the idyllic atmosphere of Art Nouveau style castle.
---
Porkkala Parenthesis Sightseeing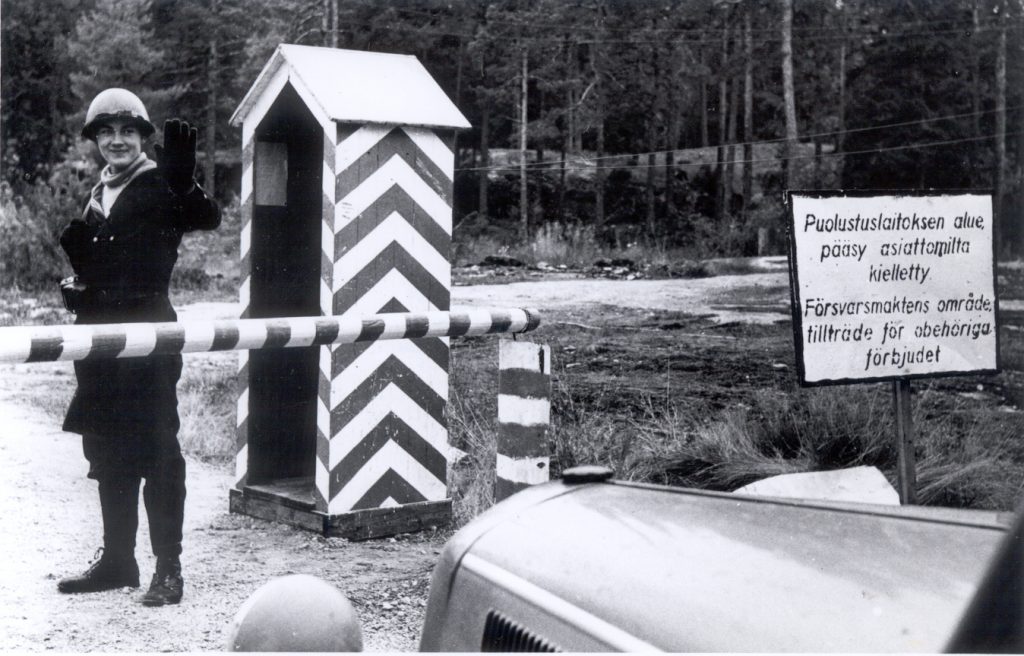 Year 2016 marked the 60th anniversary since the Soviet Union withdrew from its naval base in Porkkala and the region was returned to Finnish rule. Now called the Porkkala Parenthesis, this period had not only a very direct effect on the districts of Kirkkonummi, Siuntio, Inkoo and even the City of Espoo, it was also a very significant event in Finnish history.
The sightseeing tour starts with an introduction to the main building at Majvik and morning coffee, followed by a visit to the Kolsarby cemetery and its Soviet-era graves. Next comes Sjundby Manor, established in the Middle Ages, and something unexpected… and after solving that there's an introduction to the building's fascinating history. Then a buffet lunch at Hotel Scandic Siuntio and a visit to the Igor Museum in Degerby where all the exhibits and displays focus on the Porkkala Parenthesis. We also visit the Grefvas bunker. On the way home we will stop by at Kehla Stable Cafe to enjoy afternoon coffee surrounded by Siuntio's peaceful countryside.
---
Local History Museums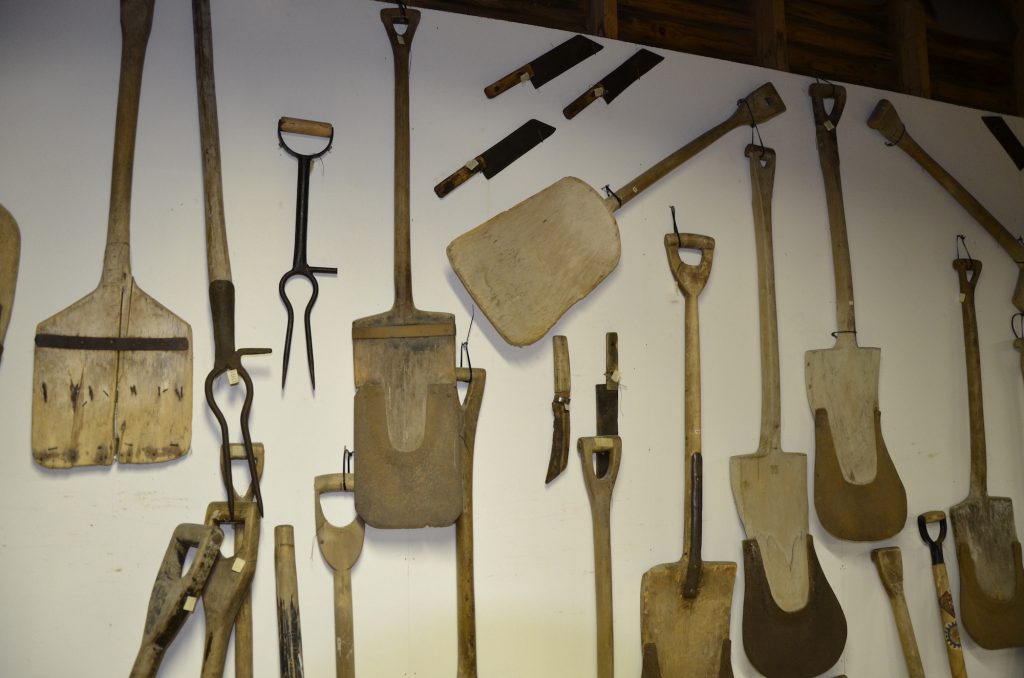 A visit to a local history museum in Kirkkonummi, Siuntio or Inkoo is an excellent destination for a sihtseeing tour:
Local history museum in Inkoo, Gammelgården, has over 20 buildings which have been transported to the area from various parts of Inkoo and have been rebuilt by local volunteers. Every building has it's own unique history, a story of days gone by to tell.
Ragvalds farm museum in Kirkkonummi is a traditional farm where all the buildings still stand where they were built,used and lived in and for example all the furniture in the main building are still original. Traditional cultivated and useful plants are been grown in the farm museums educational kitchen garden. Along Ragvalds own nature trail you can enjoy the beautiful scenerys shaped by traditional farming methods.
Local history museum in Siuntio has it's main display at old village school called Fredriksberg. Porkkala parenthesis, the time span when Porkkala area was rented for Soviet Union, affected also the local residents in Siuntio, and this is clearly shown throughout the displays. Also puppeteer artist Mona Leo's dolls are on display, as well as a complete set of equipment from a dentist reception from the time.
---
Delicious Local Produce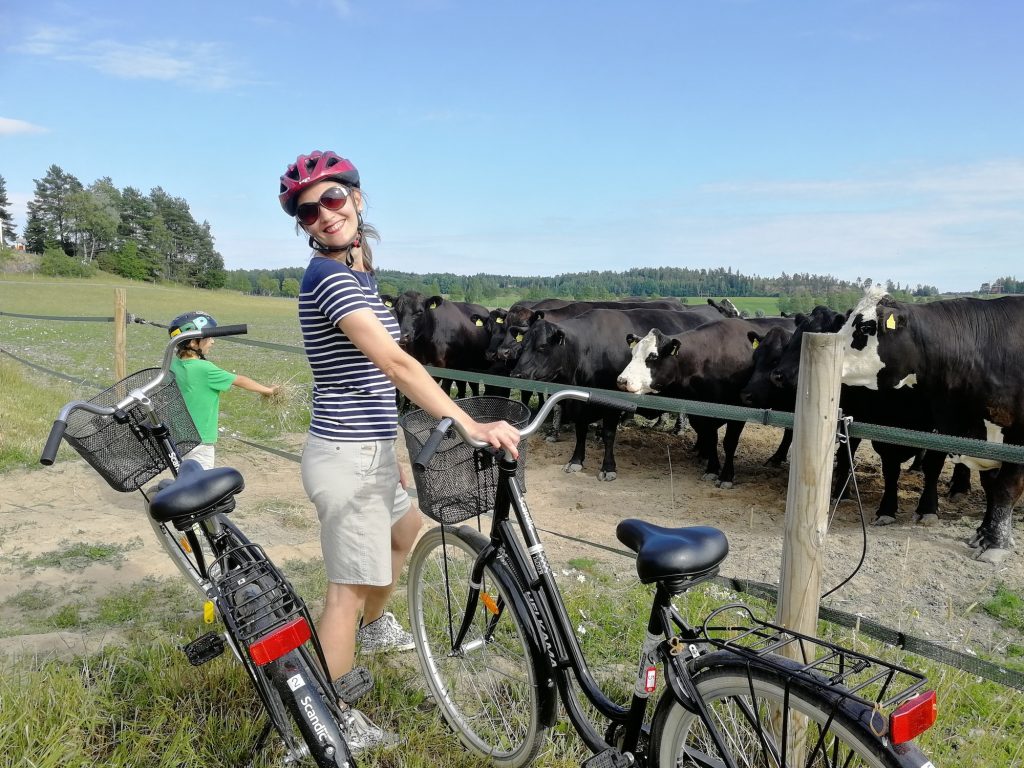 Maatilapuoti, farm shop, cafe and bakery, is unique shop where you can find seasonal products from near by producers. Here you can buy for example the award winning malt bread, baked at the farm, from the flour grown at the farm. Apart from the excellent bread, the shelves are chock-full with jams, juices, cheese, sausages, flours, vegetables and handcrafts, and many other products and artworks from local people and farms, all made with great care and love.
Before the journey continues, we will enjoy a cup of coffee in an old and athmospheric loft barn. Lunch will be served at the Gårdskulla Farm in Siuntio, and naturally there will be served some of the farms own organic grown Angus cattle products. Also, the farm's museum displays a wealth of agricultural goods and machinery.
We will make a stop at the fish smokehouse, Four Season Fish, which gives us the opportunity to fill our bags with various delicacies to take home. The selection varies according to the season, but the taste experience is always guaranteed.
Locally produced, handmade Sjundby ice cream is sold in addition to these above mentioned locations in several local cafes, restaurants and shops.
---
The Greenest and Lushest Gardens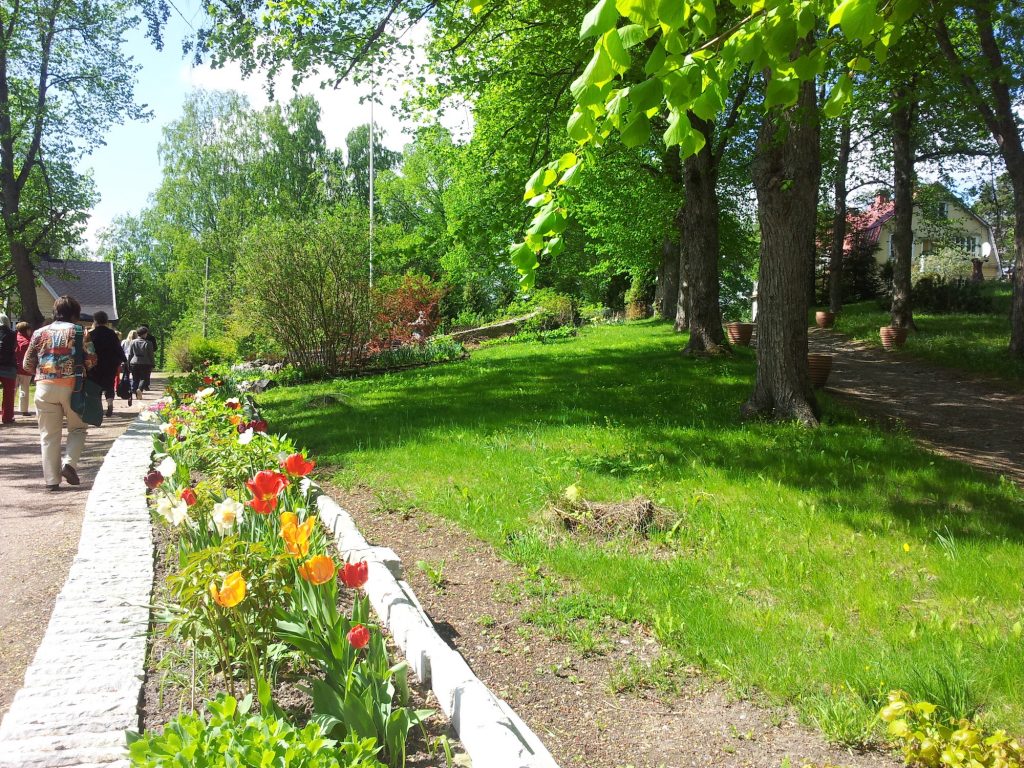 During this excursion we explore the greenest gardens in Kirkkonummi, and Wohls Manor's garden is the oldest in Kirkkonummi, reaching nearly 200 years. Today the garden has been refurbished and we can enjoy this oasis at its best, but things have not always been so good and sometimes in history decades passed without any care given to the garden.
In Pokrova Monastery, we explore the church but also the magnificent garden. This hidden oasis is only accessible on guided group tours or on rare public days. So let us enjoy with all our senses this magnificent haven of peace. Lunch is served in the monastery's main building, and whenever possible, the vegetables grown in the garden are used for meals.
Finally we visit Hvitträsk garden, which is reminiscent of an English castle yard and it is not difficult to imagine garden parties been given among and under the shielding trees.
---
Children's Day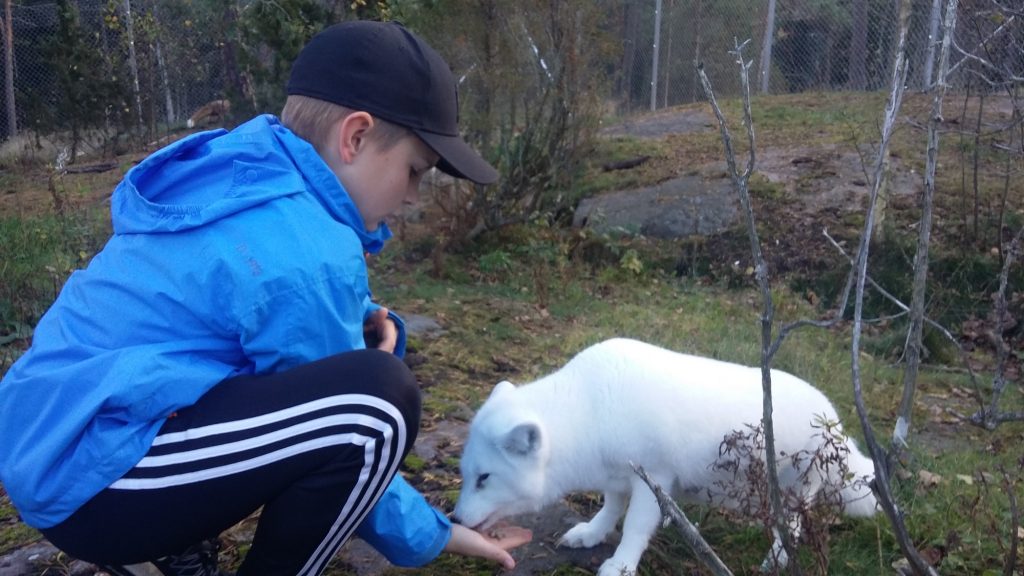 Plenty of delightful experiences for families with children can be found in Porkkala. For example Maatilapuoti farm shop at Kirkkonummi has a lovely Story Path in nature with interesting story combining imagination and the history of the surroundings. The farms store shelves are full of individually produced products from small producers, farm and bakery. The café serves coffee or juice with a freshly baked pastries. You can't refuse these delicacies!
We shall eat lunch at the Cultural Center Holken. This is a place you have hardly seen anywhere before! Here you can overnight in a real circus caravan or have a party in an actual circus tent. Although there will be no overnight excursions this time, but lunch will be enjoyed in the Blue Lounge of the main building, where a special buffet table for children is available upon request. And perhaps a circus clown will drop by to entertain children… and of course adults too …
The Lomamäki Pet Park in Degerby offers unique experiences with animals. Have you ever had a tiny bird perch on your finger? How does it feel to be close to a boa constrictor? he idea behind the pet park is to emphasize the diversity of the animal species and allow the visitors to get to know the pets from close range. Many animals can be touched or even cuddled.
---
History Triathlon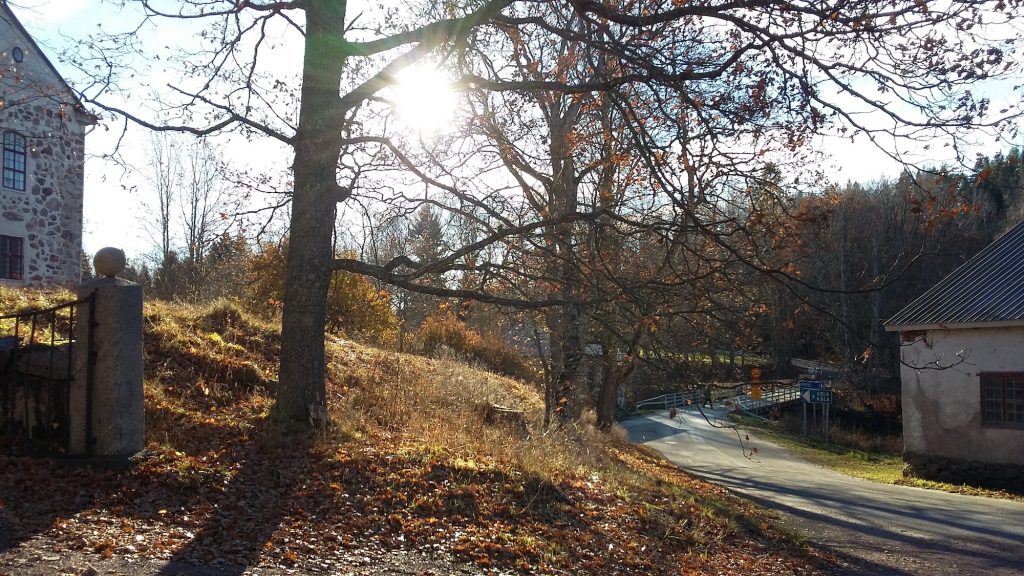 We start by paddling approximately 5 km along the Siuntio River from the SE-Action Canoe Center to the Sjundby Manor. In Sjundby we will be given a guided tour in a medieval manor which, among other things, had to be given as the headquarters for Soviet soldiers during the Porkkala Parenthesis from 1944 to 1956. After the guided tour we continue our tour by bicycles and cycle to a place called Kapellbacken, where there has been an ancient church and also the first Finnish guillotine were located here. Cycling continues to Parkberget, from where we will continue up the hill by foot. In this nature reserve , among other things, you will find a Giant's kettle, a pothole in the rock carved by water during ice age. After a guided forest walk, we cycle back to Sjundby Manor.
---
Helene Schjerfbeck at Sjundby Manor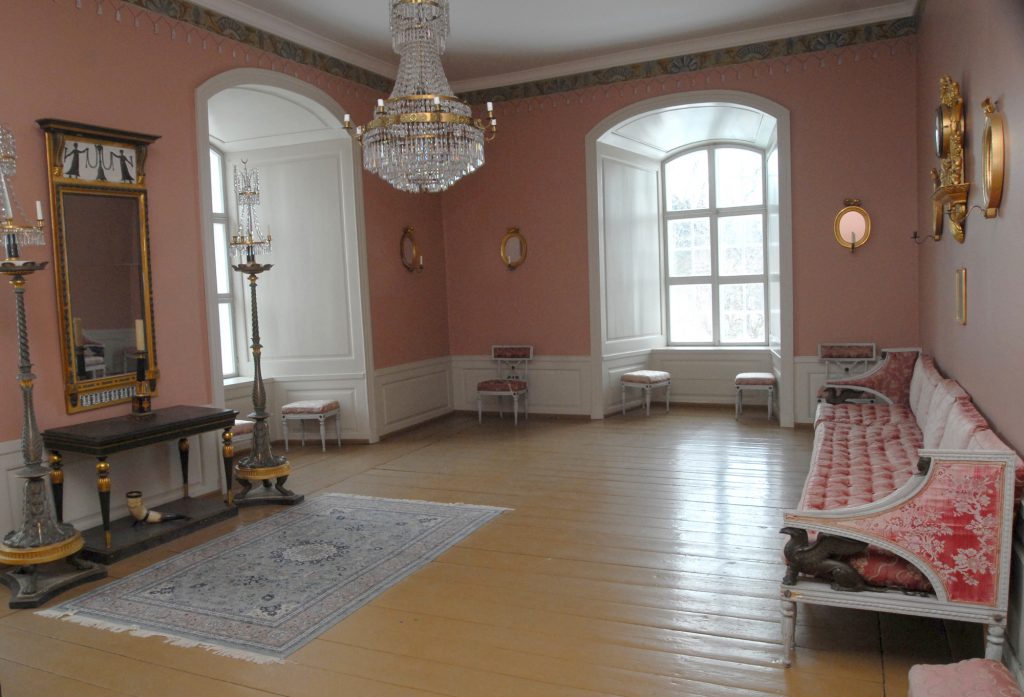 One of the main locations in works by the artist Helene Schjerfbeck (1862-1946) is Sjundby Manor in Siuntio, where she spent time with her cousins. She sketched the main building from different perspectives when she was in her early teens and returned to the subject later in life. The painting called 'Girl on a Red Sofa' has been painted in the manor. During our guided tour, we visit the artist's room and hear about the times she spent there.
This visit can be extended to include a trip to Tammisaari, a town which the artist visited on a number of occasions before moving there permanently in 1925. In total, she spent about 17 years of her life there.
---
Culture from All Angles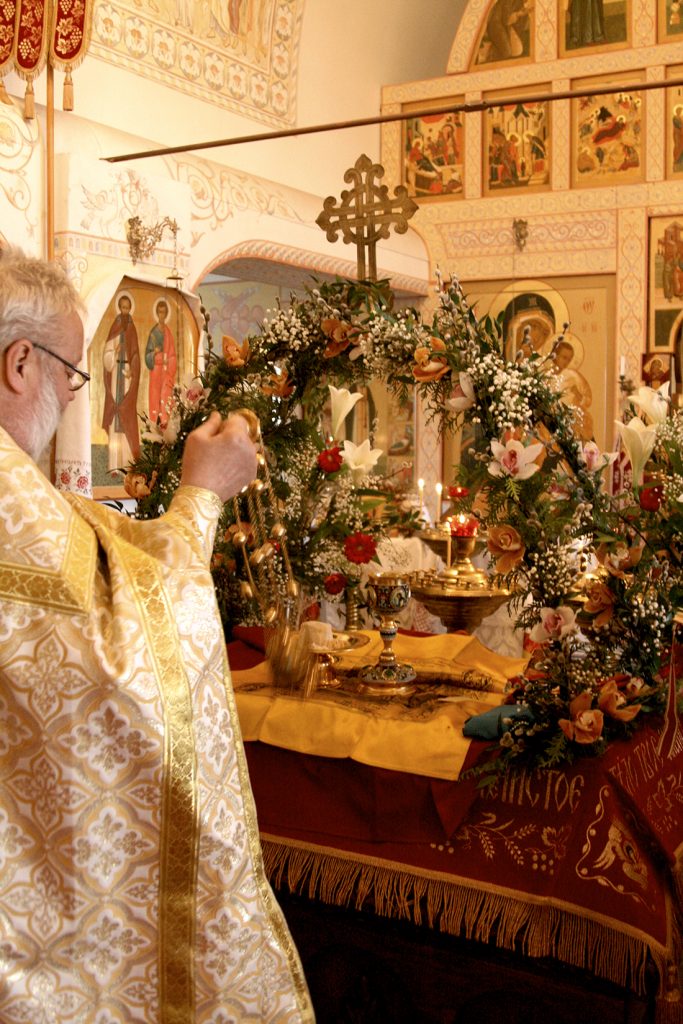 We begin with a concentrated dose of architecture by exploring Hvitträsk, a complete work of art at its own, a building that is one of the pearls of design. The architects Gesellius, Lindgren and Saarinen fell in love with the scenery of Lake Vitträsk and built their own atelier home in national romantic style. With the help of the guide, we delve into the architectural life, and at the end of the tour we might feel like being part of the unique lifestyle of the three architects. There is also time for independent exploring of the beautiful garden areas and the beach with its saunas.
Located next to Hvitträsk, Villa Hvittorp is very similar to Hvitträsk, and the reason for this is that the same architects were responsible for its design too. Hvittorp has an interesting history, although the place has not received as much attention as its neighbor. Major music names like Sibelius, Kajanti and Achte are related to the history of the place.
The journey continues to Pokrova Monastery, which is the only monastery established during Finland's independence. A member of the Brotherhood welcomes us and at first we will visit the church, which happens to be a former barn. Also the monastery's garden gives us lot to see and learn. From the garden we move on to the main house where lunch is served. Brotherhoods Borsch soup is a popular product that people come to buy even from further distances.
The Cultural Center Holken offers a completely different dose of culture. It's hard to find a place like this, or have you heard of accommodations in circus caravans or parties in an actual circus tent? Afternoon coffee will be served in the Blue Salon of the magnificent main building, and off course the coffee bread is baked by our hostess..
---
Porkkalanniemi Round Trip
We will travel the passage from Helsinki to Porkkalanniemi comfortably on board on one of Royal Lines ships. On the way our guide tells us interesting stories and facts about the archipelago and its inhabitants, as well as the eventful stages of our destination Porkkalanniemi. In addition to the spectacular views of the archipelago along the trip, we are also been served lunch in archipelago style.
The return journey by Charterbus Lundström's bus offers you a different insight into the unique scenery of Porkkalanniemi. The winding road has been a part of historically significant stages, and during those times of history the human fates along the road haven't always been very rosy.