Scola is the old village school of Källnäsudd – Barösund; the new life of which began in 2014 as a restaurant of high standard in the Ingå archipelago.
Refurbished with utmost respect and good taste, the historic 100-year-old school building will go on tempting a wide variety of people around the year, whether they be tourists, boaters and sailors, summer residents, or customers coming to weddings, parties and meetings, or just enjoying a sunny day at the terrace.
Our aim is to provide our guests with a relaxed and easygoing atmosphere, along with skillfully prepared, tasty and classy food from ingredients produced responsibly from the surrounding area. Do pay Scola a visit and you will experience the calm milieu of the different yearly seasons; enjoy the tastes of the archipelago, premium wines, and the untouched nature of Barösund.
The focus at Scola is on seasonal local food, ingredients of which are mainly acquired from local producers. In addition to the beautiful archipelago and the delicious menu, Scola offers a comprehensive wine list.
Welcome to us!
Restaurant Scola is located in Orslandet, Barösund. The easiest way to reach the Orslandet harbour is by boat, or by car from the Barösund ferry.
---

Adjoining the restaurant there is a fully functional pier harbour, where you'll also find a wellstocked village shop Barösunds Boden the sale of fuels and gases and the summer cafe Magasinet, which also serves as a relaxing point and the port'n'pier facility office. In the port of Barösund's southern shore corner, there are about 50 large pier places for visiting boats and the dock is equipped with sweet water points, septic tank drain service, electric outlets, shower, sauna, laundry and toilets.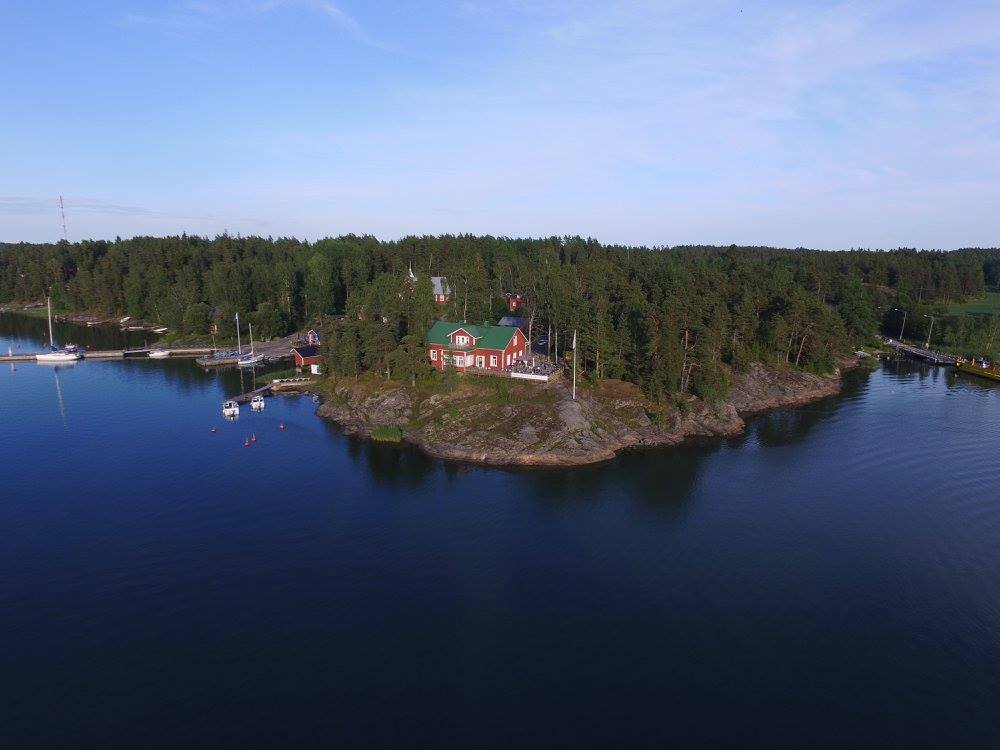 ---
Restaurant Scola
Address: Valhallantie 18, 10270 Barösund
Tel. +358 40 531 1390
E-mail: info@ravintola-scola.fi
www.ravintola-scola.fi