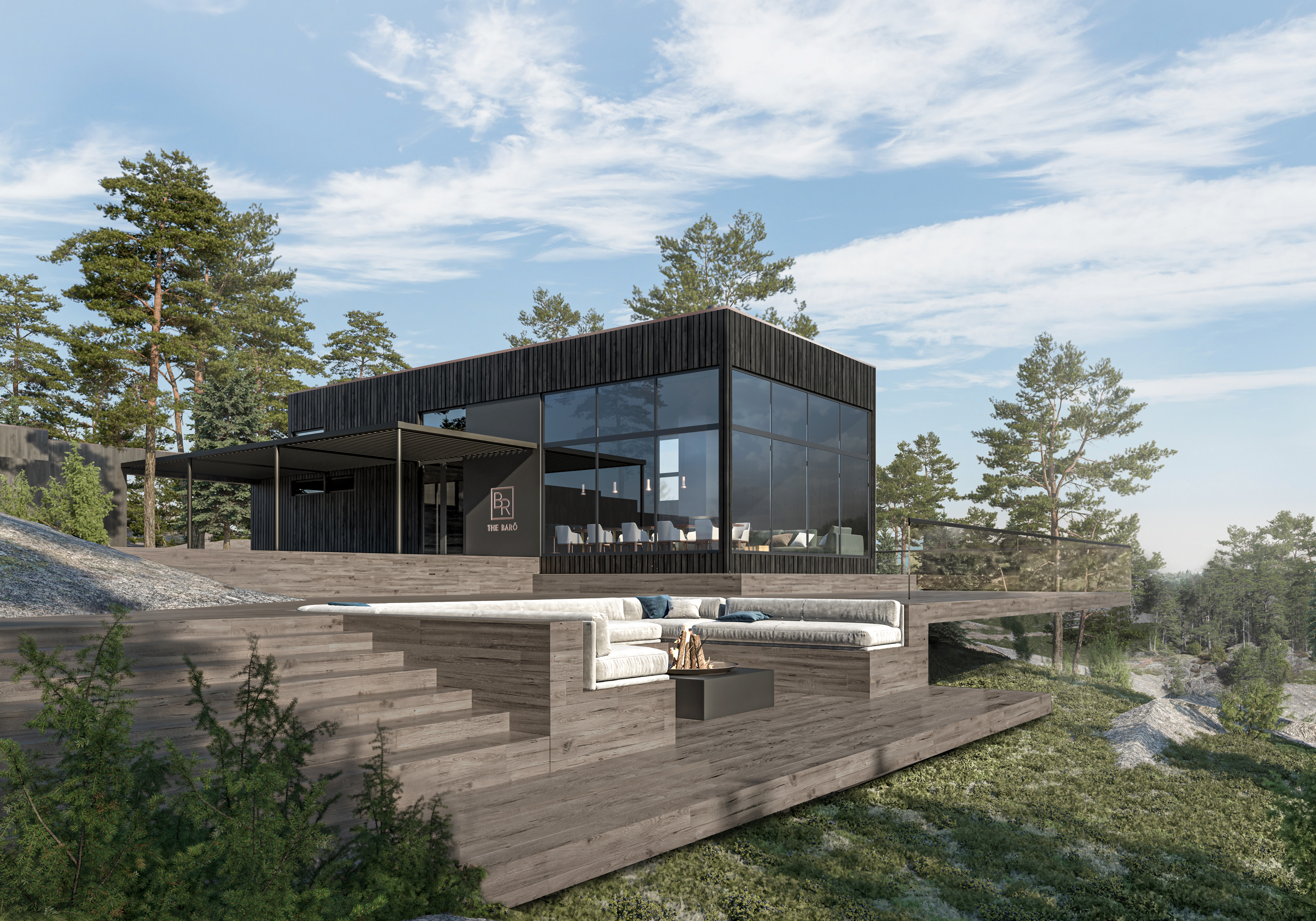 The Barö is an ecologically built, high-class archipelago hotel in the Barösund region of Inkoo, in the heart of the world's most magnificent archipelago. The diverse and unique archipelago of the Gulf of Finland, pure nature, the sea, old trees and local stories dating back to the Viking Age entices visitors from the very first moment.
As our guest, you will enjoy a personalised, warm and memorable experience both at the hotel and at our restaurant. The surrounding nature together with the available selection of diverse activities and services create a unique experience combining nature and luxury.
The Barö is in an excellent location; less than an hour from Helsinki airport, port and city centre, and less than two hours from Turku airport, port and city centre. The Bärosund guest harbour is located on the neighbouring island of Orslandet that visitors can get to on a ferry that runs every 20 minutes.
We would like to warmly welcome you as our guest just as you are: as unique as The Barö.

Barösundintie 679
10270 Inkoo
+358 50 551 7022
info@thebaro.fi
Facebook https://www.facebook.com/thebarohotel
Instagram https://www.instagram.com/thebarohotel/